Liesl, 7N

I would just like to point out that Zappos is having their huge clearance sale this week. Yes, I've already bought a pair of Pliners and I have my eye on a pair of Bass loafers. They're light green! how could you not love light green loafers? Anyway, I encourage everyone to go to Zappos and spend your paychecks on fabulous shoes. Might I suggest:

Cherry red never looked so fabulous.
Basic black with a bit of a peek a boo.
These are too gorgeous for words.
Strappies are my favorite.
Can't you see this with a gorgeous cocktail dress?
I don't think I can express strongly enough how much I need these.
You can't go wrong with something so beautiful.

You get the picture. I only went through the first 10 pages of the clearance section and I found these gems. I give each of you permission to treat yourself to little pieces of fabulous this week.

Today's Favorite Shoe: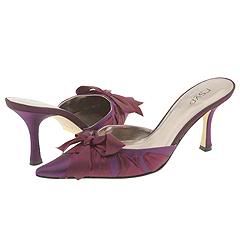 RSVP "Alexis," which happens to be on sale at Zappos this week.